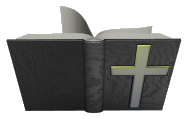 To Know To Do Good

Jas 4:17 says: Therefore, to him who knows to do good and does not do it, to him it is sin.

I'm sure that we have all had the opportunity to do something good but didn't do it. Does that
mean that we sinned? You could go to your neighbors house and clean it, do the laundry for
them, cook their supper etc. This would be a good thing do to so are you sinning if you don't
do it? We need to take a closer look at what James is really saying.

In the first chapter James addresses his letter to the "twelve tribes which are scattered
abroad" in Israel. We know that he is talking to Christians because in the second verse he
says "My Brethren". In the next two chapters he also starts out with his letters addressed
to "My Brethren". In chapter four he continues talking to the Christians but in verse 13 he changes his attention to a different group of Christians. Let's take a look at what he says.

Jas 4:13 Come now, you who say, "Today or tomorrow we will go to such and such a city,
spend a year there, buy and sell, and make a profit";
Jas 4:14 whereas you do not know what will happen tomorrow. For what is your life?
It is even a vapor that appears for a little time and then vanishes away.
Jas 4:15 Instead you ought to say, "If the Lord wills, we shall live and do this or that."
Jas 4:16 But now you boast in your arrogance. All such boasting is evil.
Jas 4:17 Therefore, to him who knows to do good and does not do it, to him it is sin.

Before we go any further we need to know that there are two different types of sin. There is a sin of commision and a sin of omission. It might be easier to understand the difference by giving an example.

Let's say two brothers are going to the store with the intention of shoplifting. Brother 1 is going to do the stealing while brother 2 is the lookout. After he steals the item they both run home. Remember that brother 2 didn't see him steal the item because he was busy being a lookout. When they get home their mother sees the item and asked brother 1 if he stole it. He answered "no" which is a lie so he commited a sin of commision. She asked brother 2 if brother 1 stole it and he says " I didn't see him take it" which wasn't a lie because he was busy being the lookout but he commited the sin of omision because he left out the whole truth to deceive his mother.

Now let's discuss what James was saying. Remember in verse 13 he changes his attention to a different group of Christians. He says "Come now, you who say". As you can see from the scriptures he was talking to a group that was planning their future and leaving God completely out of it. They were boasting about what they were going to do without acknowledging God at all. James told them that their boasting was arrogant and evil. They completely omitted God from their lives and plans. They knew to do good by including God and acknowledging that they couldn't do anything unless God allowed it but they didn't so they committed the sin of omission.